I've always wanted to design a calendar, but never had: 
A. Enough time,
B. Sufficient motivation,
C. A specific idea for the theme of the calendar.
Finally in 2021 I've decided to create one, but in a completely different way.
At the first day of 
every month I will share FREE TO DOWNLOAD ( !!1!! XD ) 
calendar page for the current month. 
Each page will be unique and different.
I really hope you will enjoy it!
I share with you my work with the
CC BY-NC-ND 4.0 license
, which means
it's free for personal use 
(you can download it, print it and hang it on your wall :D), you can also share it on social media
(with attributing the author - me :), but you are not allowed to sell it or modify and use any part of my work.
PS: It will mean a lot to me if you share pictures of the printed calendars pages in use!
JANUARY 2021
WE ARE ALL HEROES...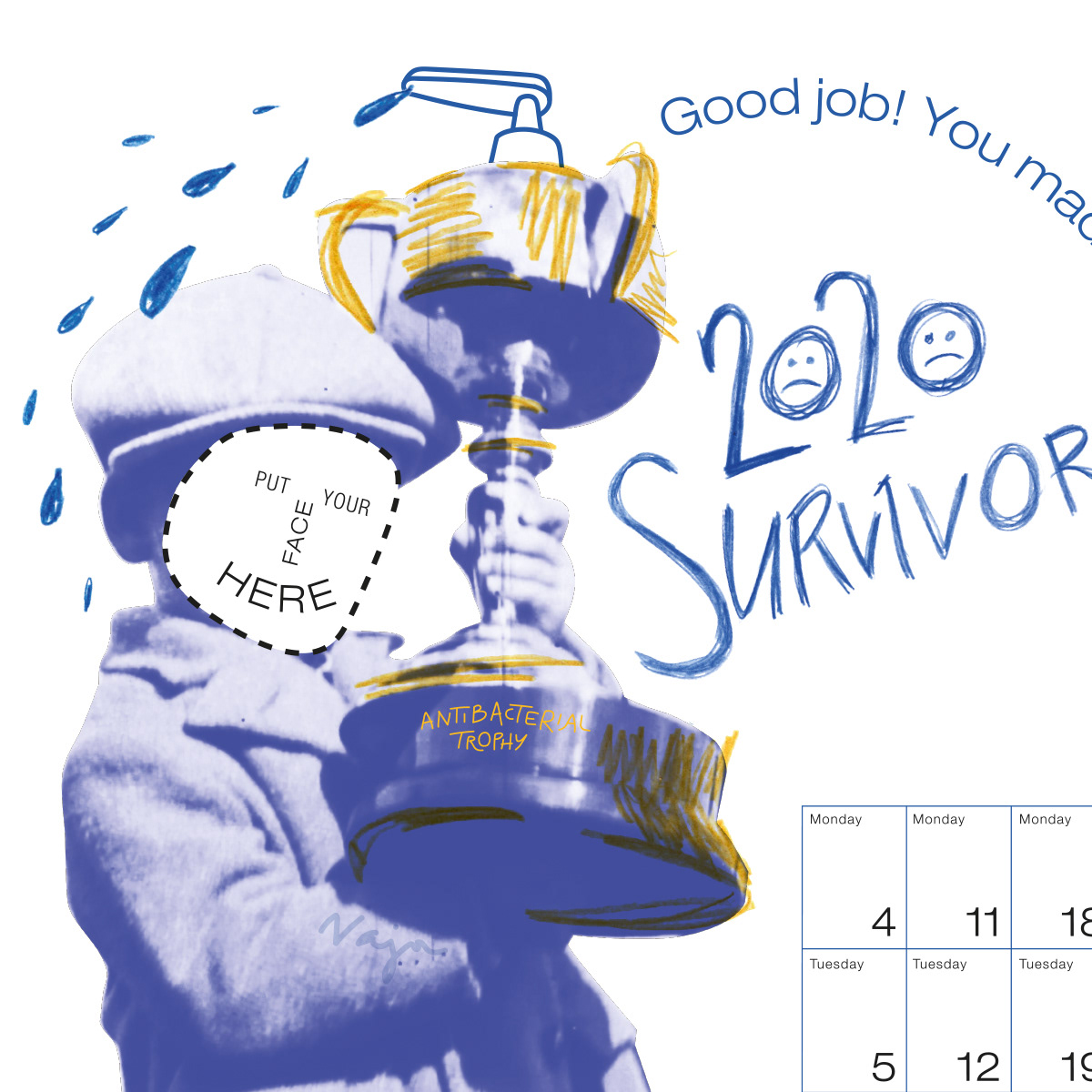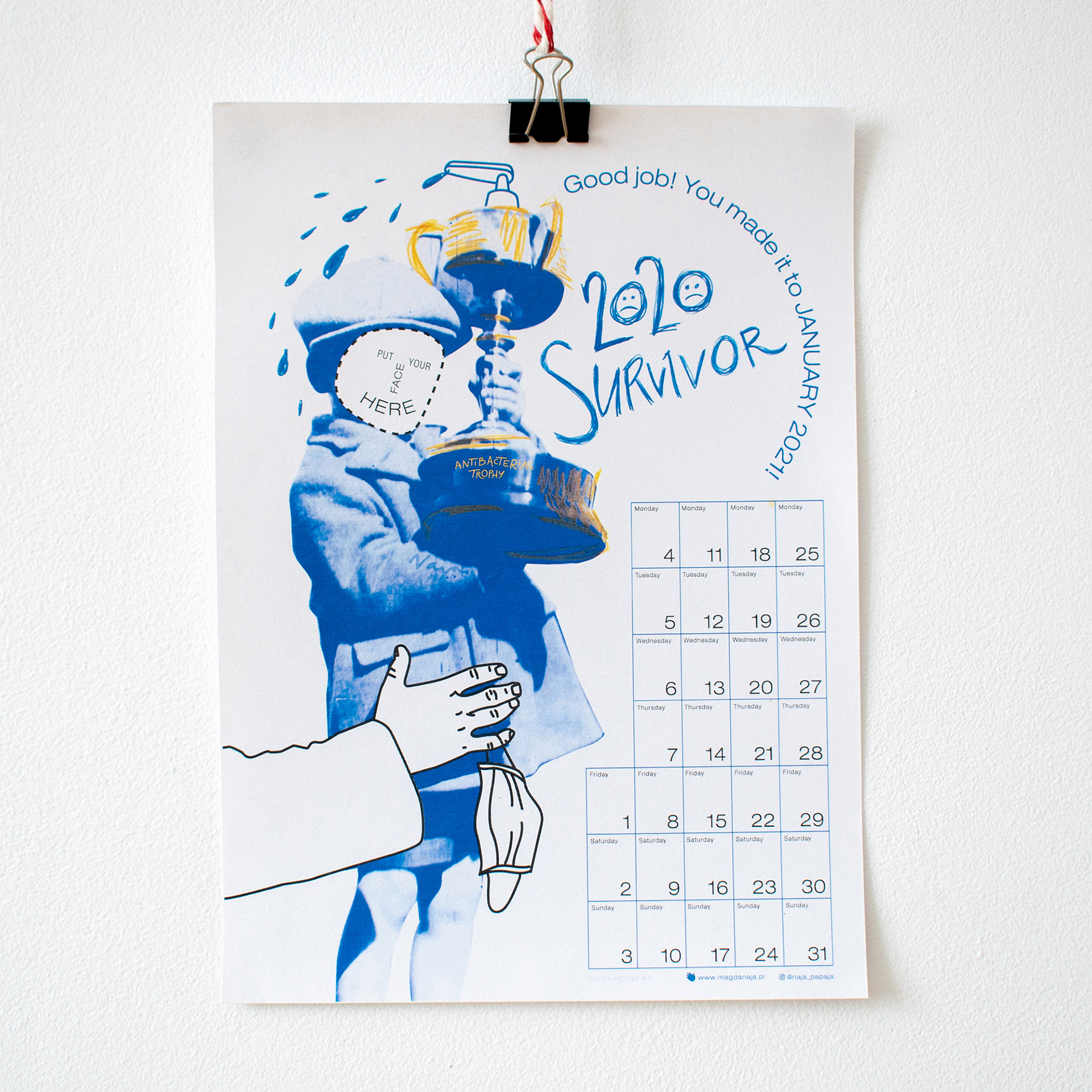 ... and definitely 2020 survivors, so we should celebrate this :)