I've always wanted to design a calendar, but never had: 
A. Enough time,
B. Sufficient motivation,
C. A specific idea for the theme of the calendar.
Finally in 2021 I've decided to create one, but in a completely different way.
At the first day of 
every month I will share FREE TO DOWNLOAD ( !!1!! XD ) 
calendar page for the current month. 
Each page will be unique and different.
I really hope you will enjoy it!
I share with you my work with the
CC BY-NC-ND 4.0 license
, which means
it's free for personal use 
(you can download it, print it and hang it on your wall :D), you can also share it on social media
(with attributing the author - me :), but you are not allowed to sell it or modify and use any part of my work.
PS: It will mean a lot to me if you share pictures of the printed calendars pages in use!
O N L Y   X M A S S   M A T T E R S
Is December even a proper month? 
Let's face the truth: only a couple days in December matters.
H O L Y   M A R Y   O F   C H I L L
Let's wrap ourselves up like a cosy human burritos and wait for the spring 🥲A nice blanket, a cup of warm tea☕️ and fav movies are what we need to survive this shitty weather.
I ' M   S T I L L   S T A N D I N G...
...even if I do this horizontally.
S E P T E M B E R  2 0 2 1
D O N ' T   F O R G E T  T O   H A V E  F U N  : )
G L O B A L   W A R M I N G
Always when it's super hot and I'm all sweaty, I feel like a shapeless blob.
But I know I'm gonna miss it soon. Too soon.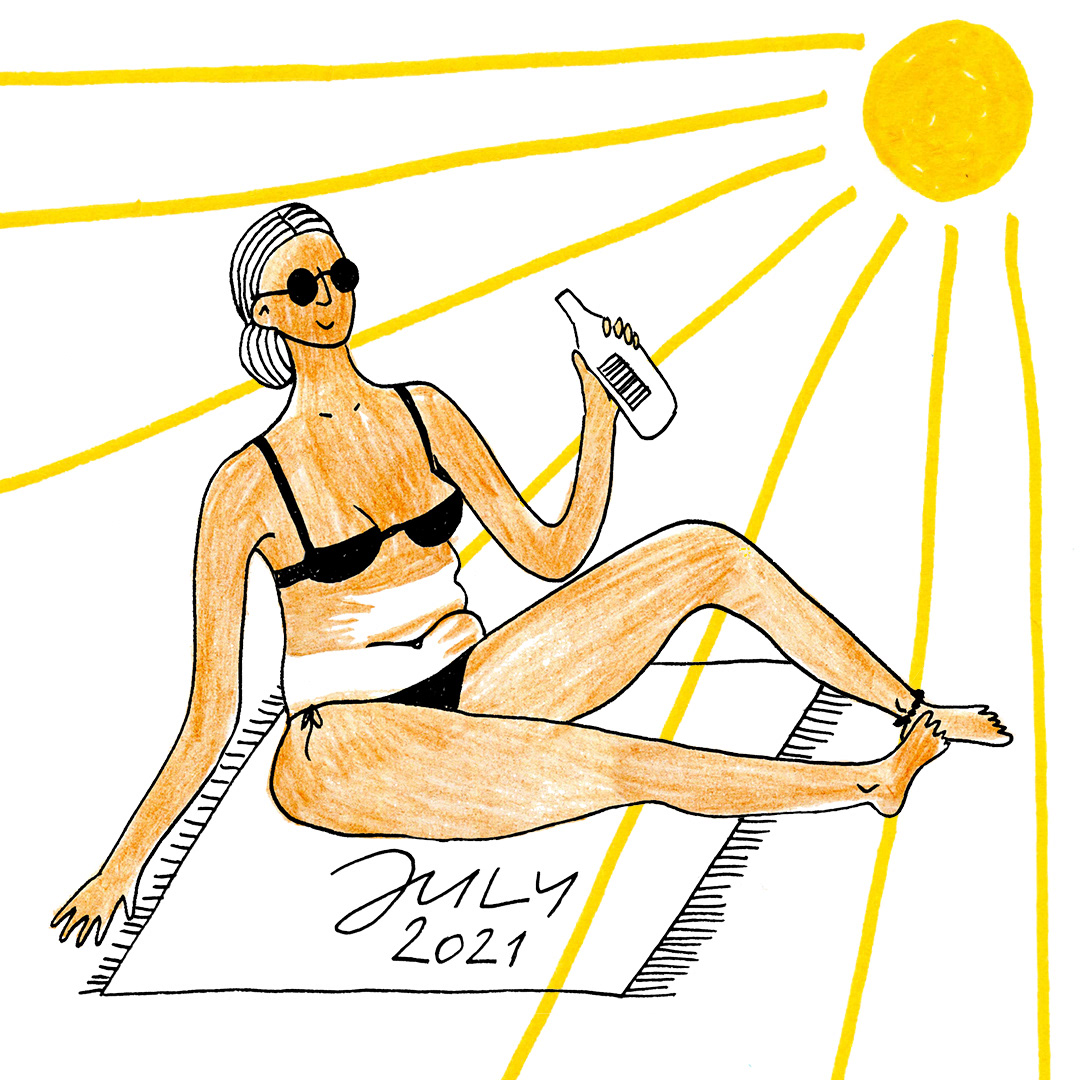 Chill in the summer sun and don't cover your belly rolls - we all have them <3
Go for a proper, belly-proud tan :)
Jump into the summer sun :)
M A Y   B E   G O O D   T O   U S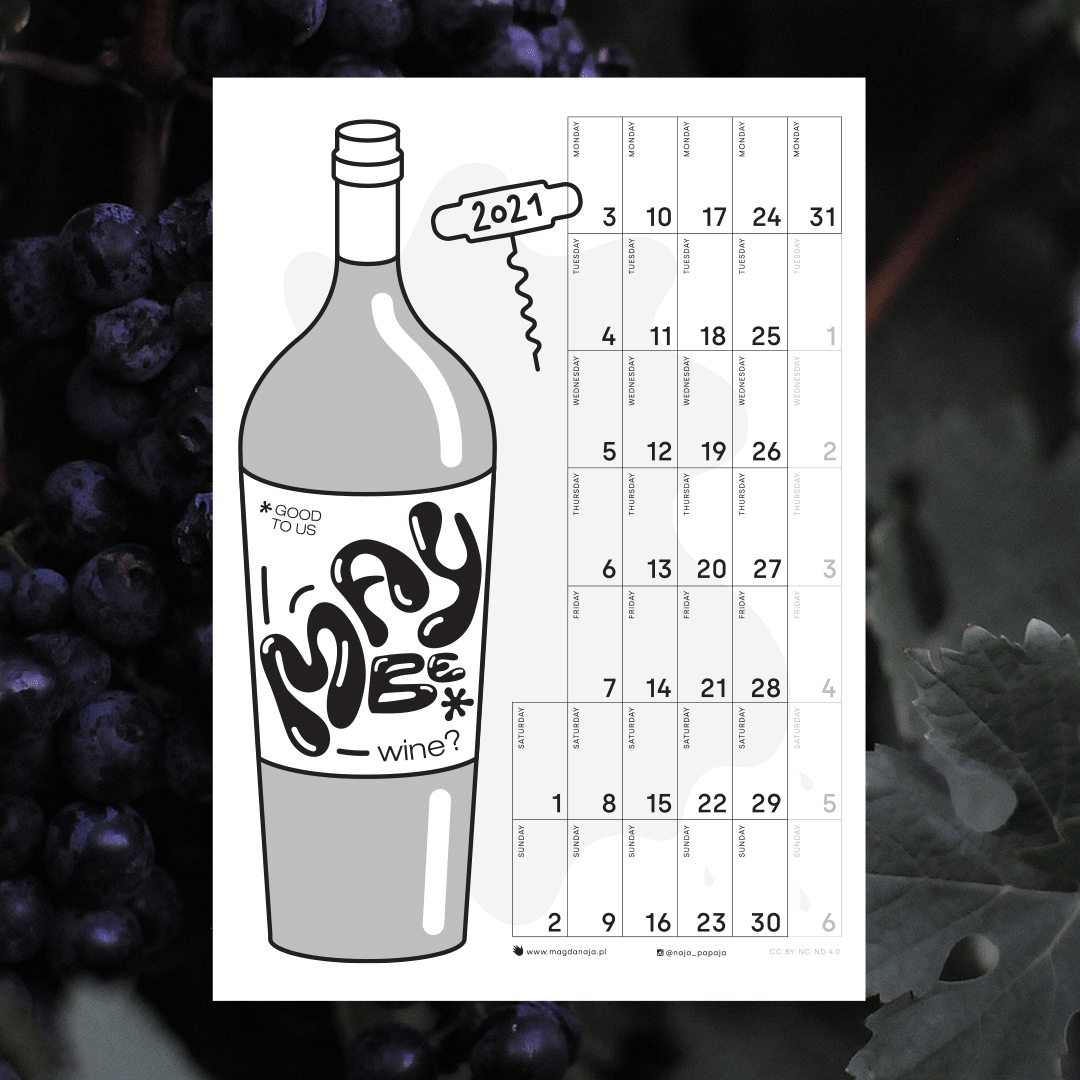 I   A M   E N O U G H
​​​​​​​
Sometimes we all just need to remind ourselves this sentence and don't stretch our  limits to meet ambitions.
M Y  C U T E  U G L Y  C A T S
​​​​​​​
MARCH IS A CATS' MONTH 🐱we have our first anniversary with 2 little devils, that definitely kept us busy enough to stay sane during lockdowns.
Download here
F E B R U A R Y  2 0 2 1
S T A Y   W A R M !
​​​​​​​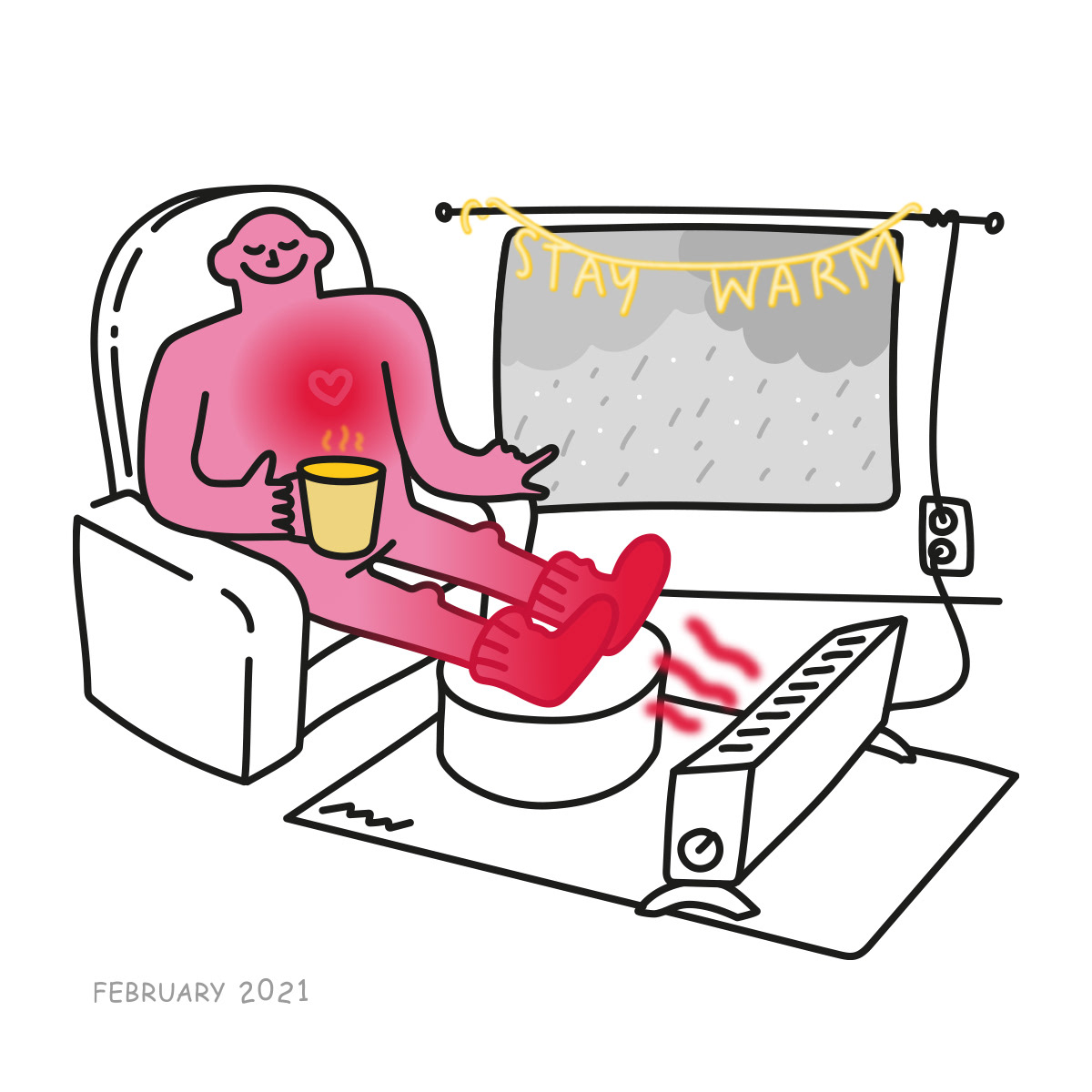 Keep yourself warm and healthy, during these uncertain times.
J A N U A R Y  2 0 2 1
WE ARE ALL HEROES...
... and definitely 2020 survivors, so we should celebrate this :)